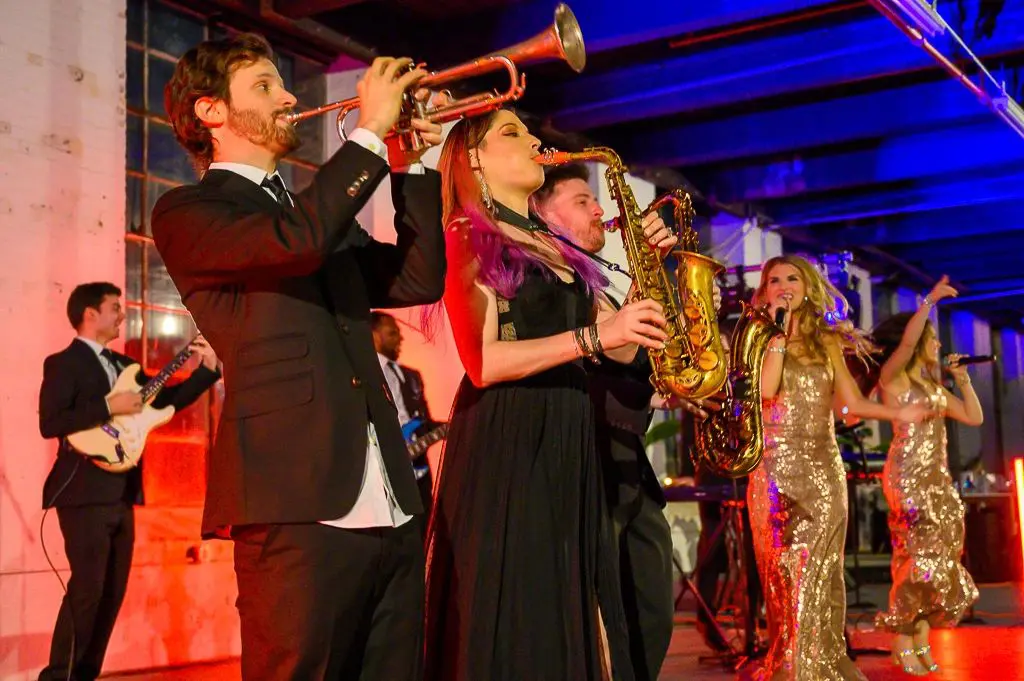 Your Playlist is a top 40 band that can perform all of your favorite songs from the latest hits, the best of the 90s and 00s, Motown, Country, Rock, Disco, and Hip-Hop.
We have more than 12 years of experience in New York City performing for weddings and corporate events at some of the city's most prestigious venues, such as the Plaza Hotel, the Freedom Tower, and the Rainbow Room at Rockefeller Center.
We love creating an environment where everyone wants to sing and dance along. Ultimately, our goal is to deliver nothing less than a high-energy performance with a roster of the finest musicians that is tailored to your event.
You Pick Entertainment's primary areas of operation are New York, Pittsburgh, and Cleveland.
Your Playlist features a frontline that can perform the hits of any genre or artist given. Our rhythm section showcases their skills and sound with nonstop music throughout the night. Our band provides you with entertainment for a night that you will never forget!
Duets With Eddie and Gabby
You Pick Entertainment's finest duo. This couple is considered to be a walking jukebox. They perform the broadest repertoire from all decades and love taking requests from the crowd.
If you catch them at a public show, make sure to shout out a request and sing along.
Gabrielle and Eddie fell in love on stage, singing to one another. Working together in the wedding industry is so special to both of them, as they share their talent's to help capture your love story.
They truly care about what they do and spread their love of music for every party they perform for. Learn more about their journey as musicians and performers and why they chose the beautiful city of Pittsburgh to bring their business.
Get an idea of how we provide entertainment by reading the reviews from
satisfied clients.
Get an idea of how we provide entertainment by reading the reviews from satisfied clients.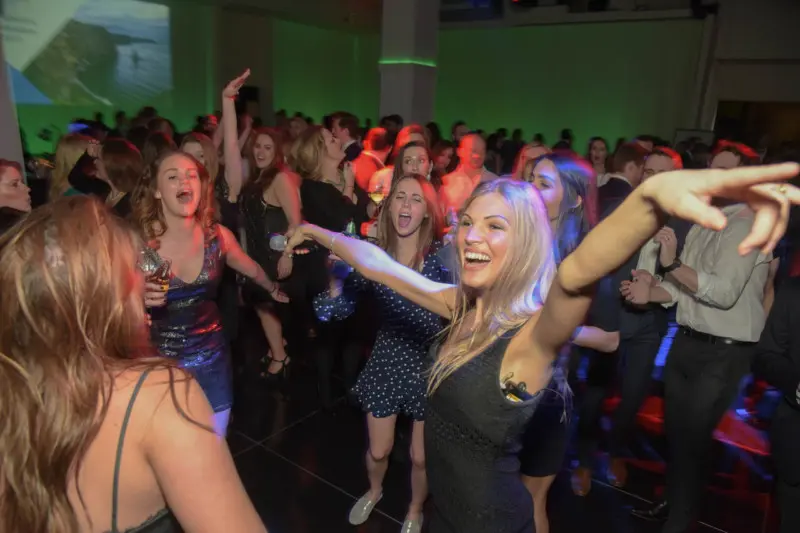 Stop looking elsewhere - Book Them!
We quite literally, cannot say enough good things about You Pick / Gabby & Eddie. Starting with the communication, they were quick to respond, easy to talk to, and gave clear and concise information at all times. We also didn't really know what we wanted for our ceremony in terms of music. Within 10 minutes of chatting with Gabby and Eddie they had given some great suggestions that we immediately loved and proceeded with, which were perfect on the day. On to the music and performance - they're the best, hands down. We're from LA and have seen a lot of good, live bands from weddings to shows and the majority of them don't hold a candle to Gabby, Eddie, and their band. The energy they brought was sensational. They were so thoughtful in terms of curating the set list to songs we wanted and also sprinkling in some that would fit with our genre loves. They crafted such a special performance around our night, but never took the spotlight away from us. A true balancing act of being support to the stars of the show (the grooms), but also being a star in their own way. We lost count of how many of our guests came up to us to say how mind blowing the wedding was and "oh my god, that band! who are they??". Chef's kiss, perfection, no notes, would hire them again in a millisecond. Stop looking elsewhere - book them!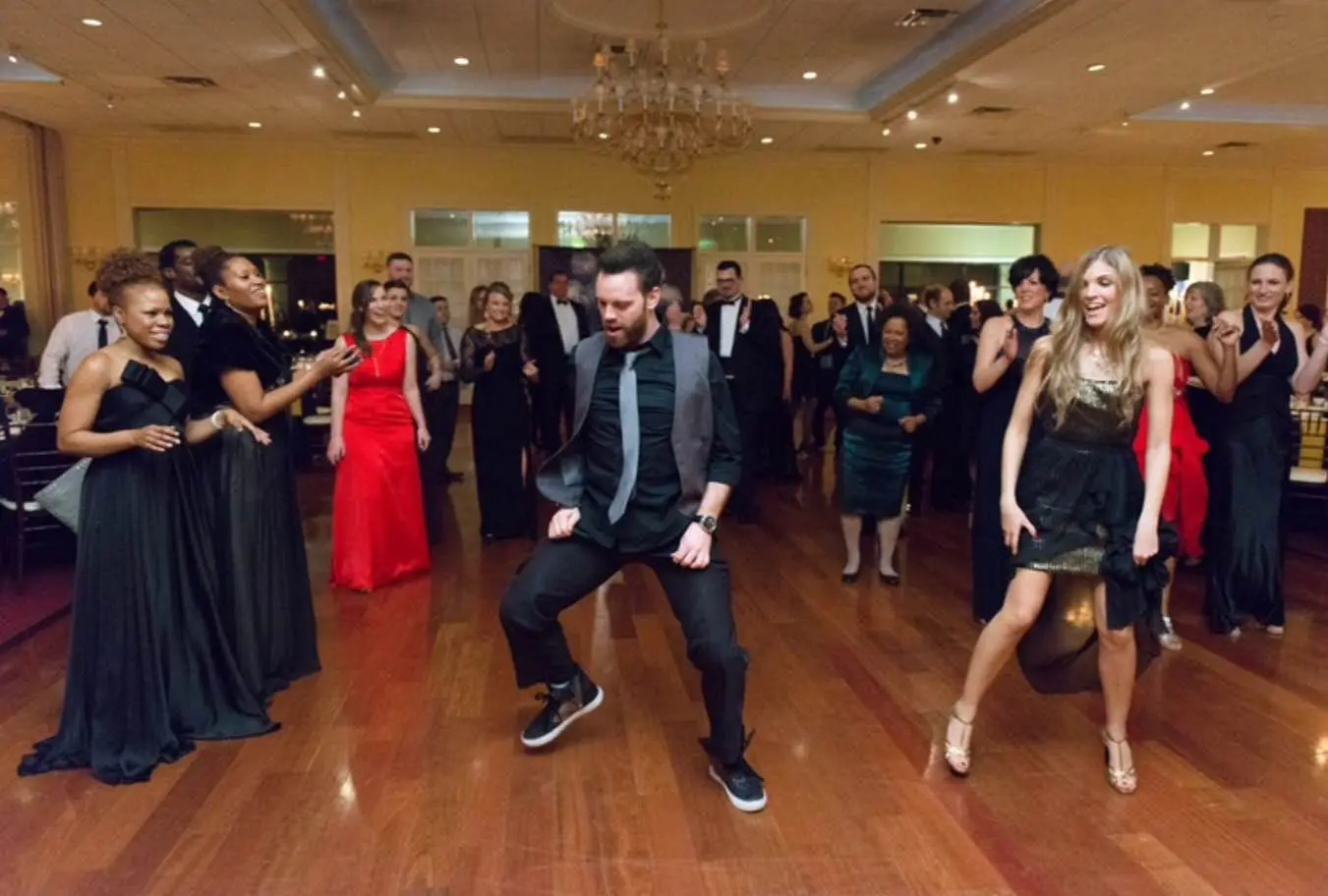 Still Raving
"Hiring "Your Playlist" for my wedding band was truly the best decision I could've made. They kept the party going all night long, all of our guests were commenting that they had never seen so many people on the dance floor. Gabby + Eddie were so accommodating during the planning process. They were so communicative and tailored the music to our likes. They made sure to play all of our requests and then some. Since having them at our wedding we have had multiple friends book them, some from seeing them perform at our wedding and others from only seeing them on our Instagram stories - that's how good they are. You will not find a more lively band. HIRE YOUR PLAYLIST NOW!!"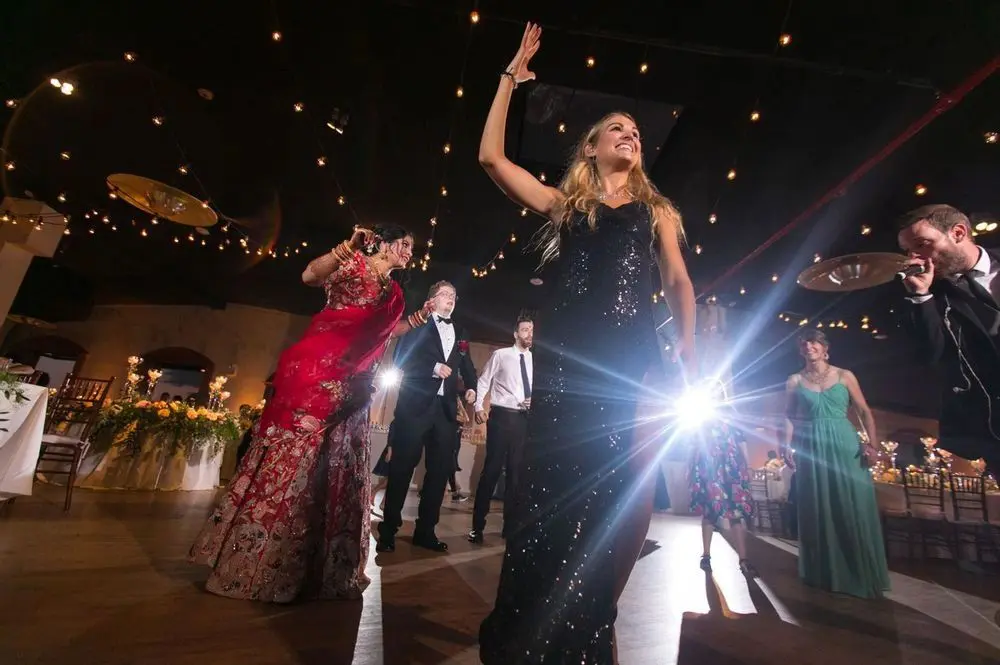 Absolutely Amazing Band
"Best part of our wedding! We can't say enough good things about Gabby, Eddie and the You Pick band. We first saw them at our best friends wedding in 2021, and we knew in that moment we had to hire them for our wedding in October of 2022. We have been to a lot of weddings (13 alone last year) and they have by far been the most impressive band we have seen. Not only are the incredibly performers and are so talented, they couldn't be kinder or easier to work with. We made a ton of last minute decisions that could have made situations stressful, but they were so accommodating and we couldn't be more grateful. We had music ranging from top hits, 70s, 80s, 90s, early 2000s, etc. They can truly do it all! If you are looking for a band that will keep your guests on the dancefloor all night - you must hire them! "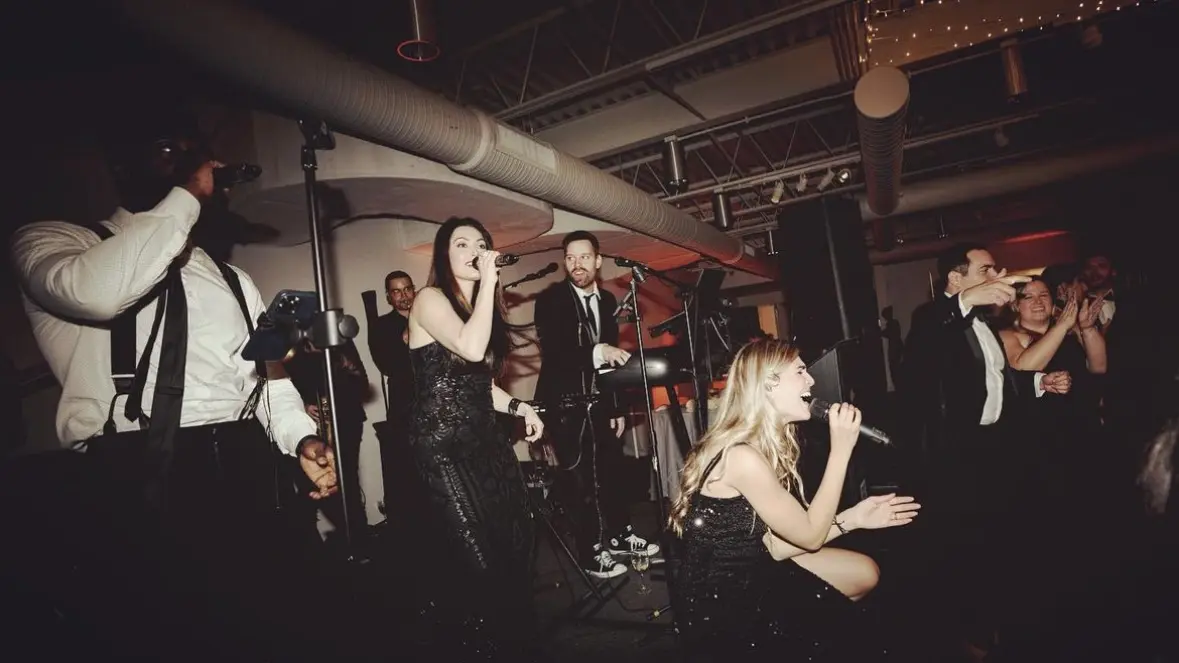 Eddie and Gabby
"Your Playlist was the most incredible band we could have ever imagined for our wedding! My wife and I are both musicians and most of our friends are musicians so we needed to make sure the music at our wedding was top notch. Eddie and Your Playlist did not disappoint! They were able to accommodate every request we had and were such a pleasure to work with! After our wedding every single guest was raving about the band—for good reason! If you are looking for a wedding band, Your Playlist led by Eddie is the way to go!"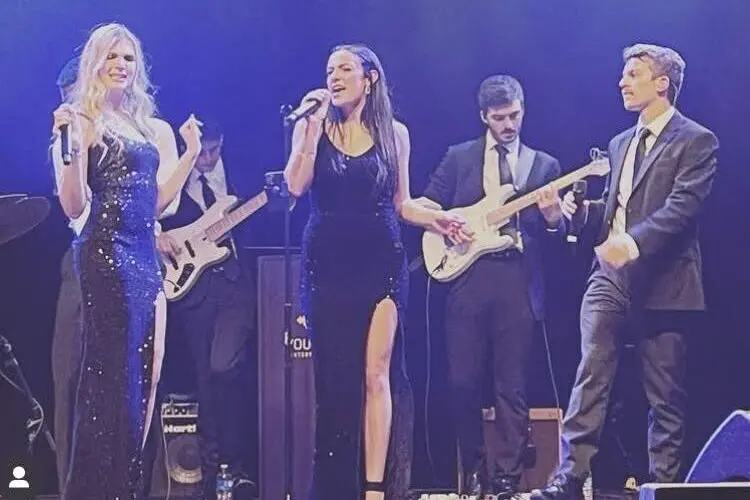 If you're in need of a band for an event, choose You Pick Entertainment!
"They are extremely professional, timely, SO energetic and even after 2 weeks post wedding reception, my guests won't stop telling me how great they were! Before booking a band I read reviews for other bands and there were some horror stories out there. I never worried about You Pick Entertainment because they were direct and responsive from the very beginning. We had to make some last minute changes with the cocktail hour and Eddie called me right away to discuss. Gabby couldn't be more excited to make the event special and unique (wore the dress color we suggested too). You can't go wrong with You Pick Entertainment! "
Amazing band
"Gabby and Eddie and the You pick band knocked it out of the park and exceeded all of our expectations. From the moment they started playing, they had the entire crowd on their feet, dancing and celebrating with us. Their energy and enthusiasm were infectious, creating an unforgettable atmosphere that added so much joy and excitement to our special day. Gabby and Eddy worked closely with us prior to the event, taking the time to understand our musical preferences and incorporating our favorite songs seamlessly into their setlist. Their ability to read the crowd and adapt the performance accordingly ensured that everyone had an incredible time. They engaged with our guests throughout the night, creating a genuine connection that made everyone feel involved and a part of the celebration. Their charisma brought an extra level of entertainment to the event. We couldn't have asked for a better group of musicians and we would highly recommend them to anyone looking for a wedding band."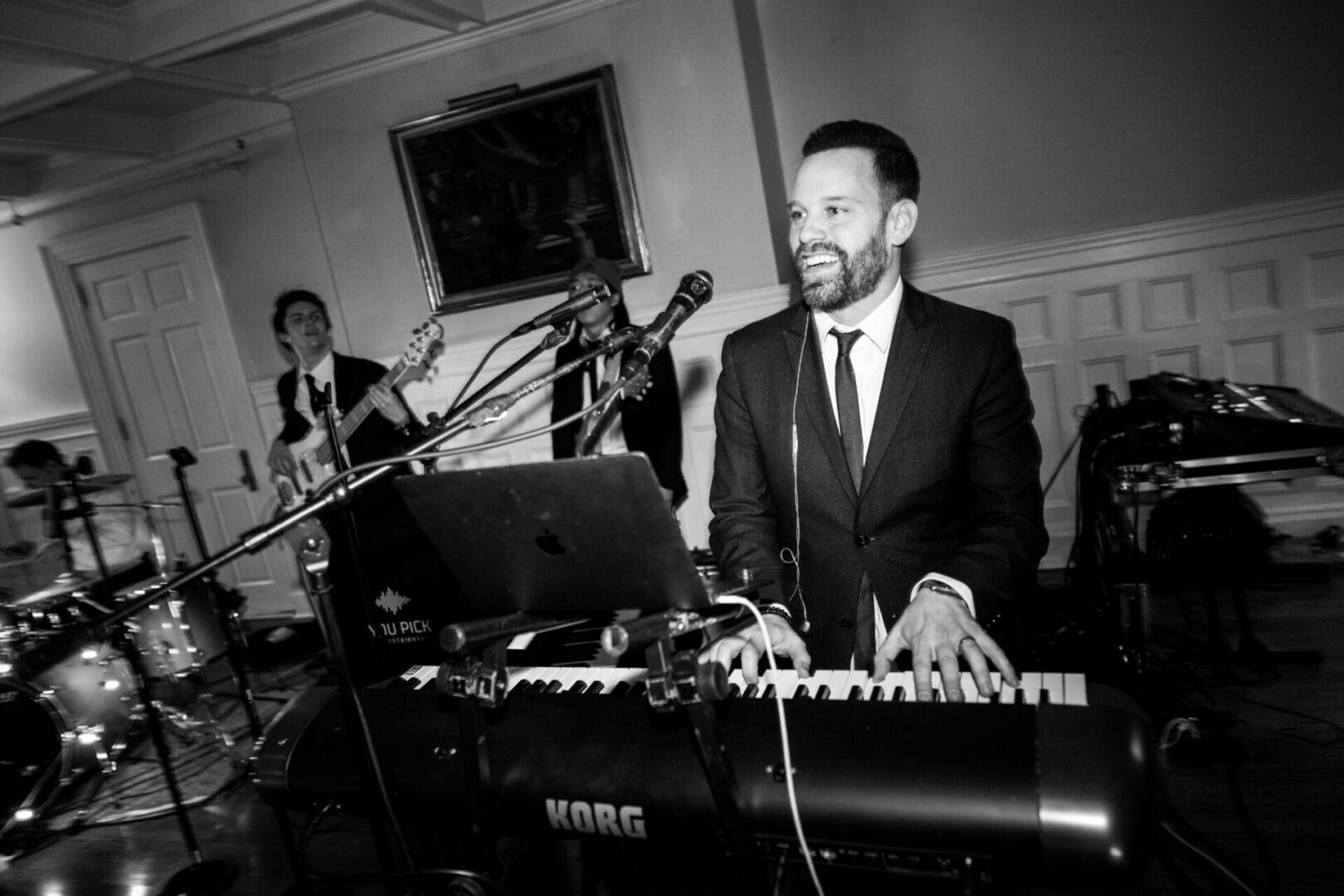 As a wedding vendor, You Pick Entertainment is absolutely WONDERFUL to work with!
"Working with Gabby, Eddie and the rest of the You Pick Entertainment Band was absolutely seamless from start to finish. As a wedding planner in the industry, I so appreciated their responsiveness and passion for wanting to create the most beautiful days for their couples. On day of wedding, our communication and timing was truly effortless. I loved their professionalism and energy. They kept the couple and their guests engaged the entire night and were so interactive with the crowd on the dancefloor. They truly check all the boxes when choosing a band to recommend to our clients. We are absolutely looking forward to working with them again soon!"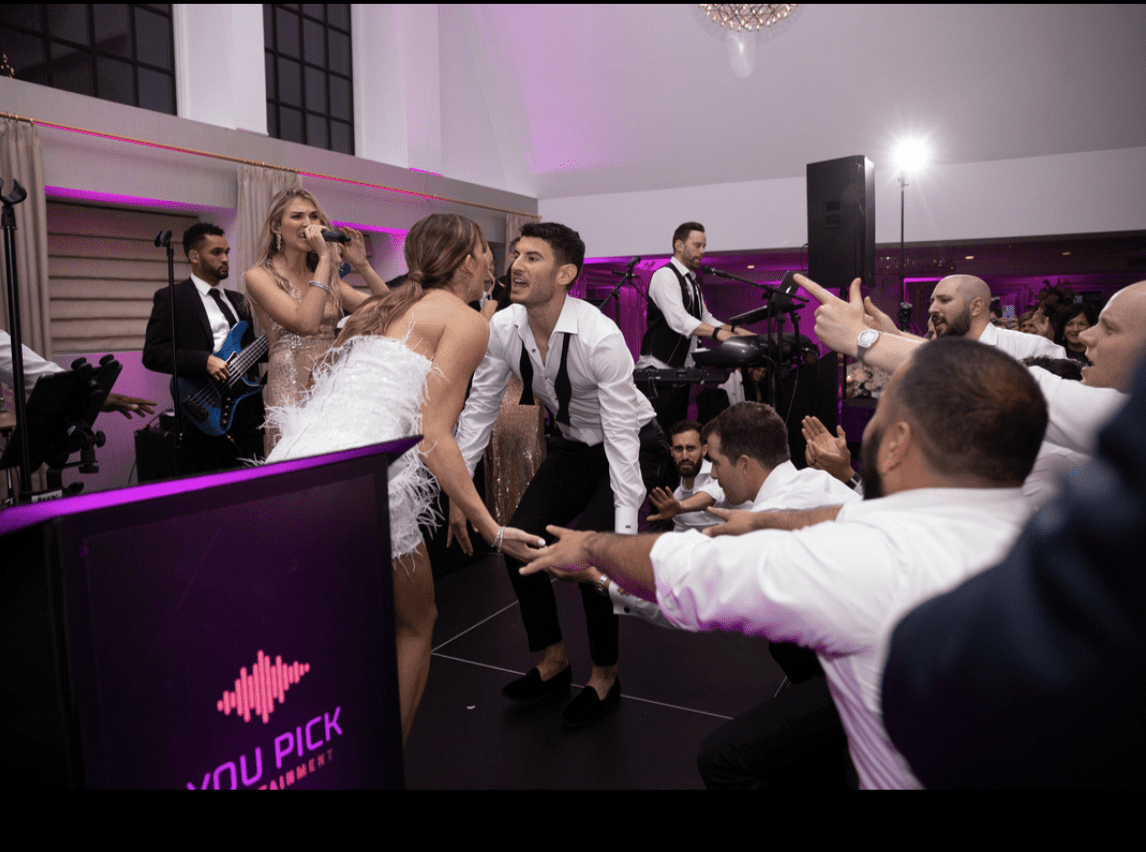 Best band ever - trust me when I say this.
"Wow - truly wow. Eddie & Gabby are absolutely incredible to work with and their band is amazing. They always brought positivity, confidence, and assurances that they'd deliver exactly the experience we wanted for our guests - and they did. So much so that we had guests mid-wedding asking our parents and us for their contact info. A lot of future bar/bat mitzvahs were booked that night with this band. I'd happily speak to anyone about our experience to tell them if you want the weekend of your life and a band that brings the energy and love to a room they're the ones."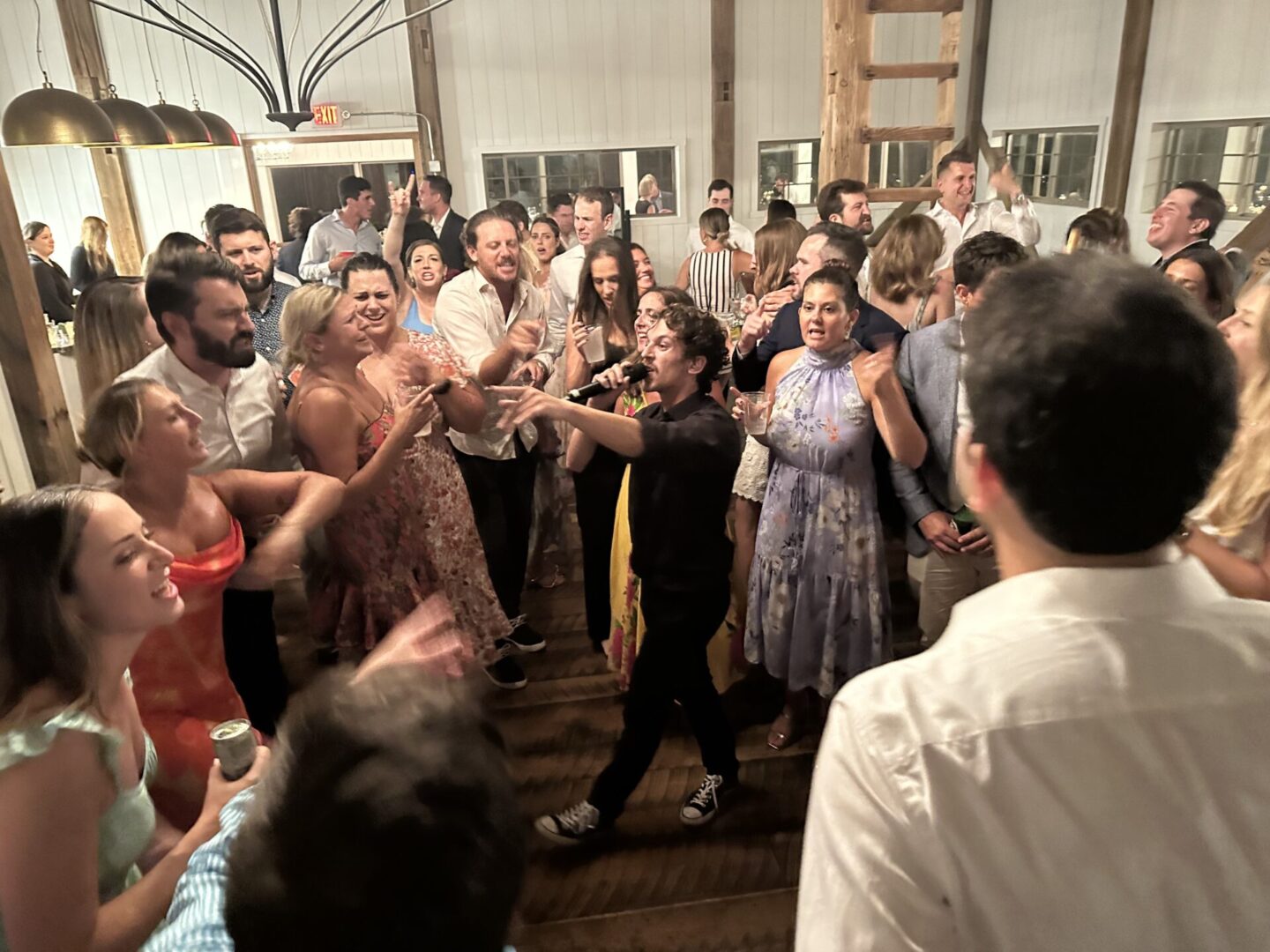 Best Wedding Band, Hands Down!
"You will literally have the absolute best party with this band!! Gabby and Eddie were so thorough and detail-oriented during the entire process from booking to performance. There is so much stress involved when planning a wedding and booking them was the easiest and most stress-free portion of our planning! We had a couple off-the-beaten-path song requests and they learned them with no problem and they sounded better than the record!
They definitely gave us a beautiful core memory for the rest of our lives."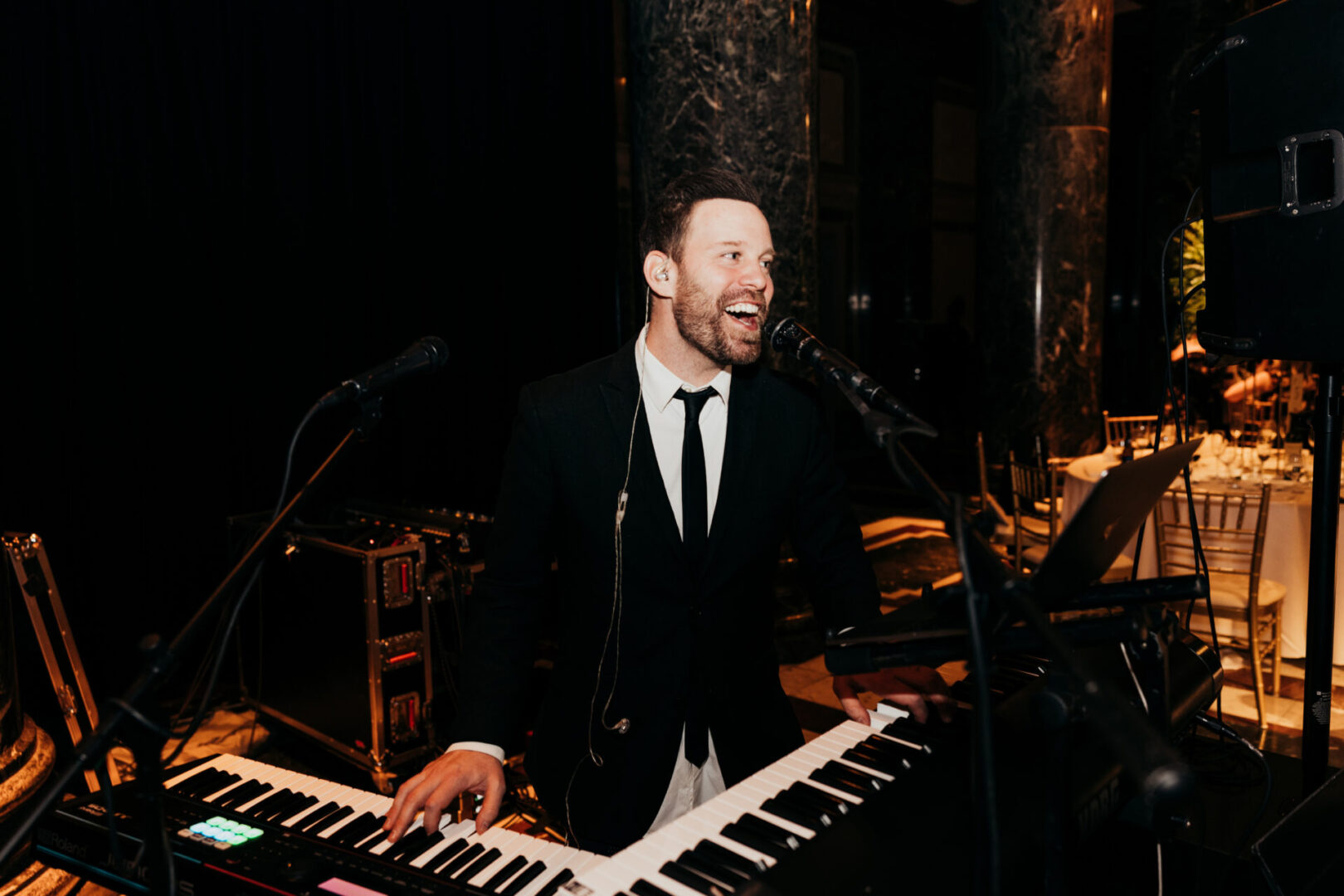 Best band ever!
"Your Playlist Band was absolutely fantastic and we truly can't recommend them enough. Eddie, Gabby, and the band brought so much energy the entire night - we're not sure how they did it. At the end of the night we got so many compliments about the band it was almost overwhelming. They accommodated all of our requests and sounded great the whole time. We feel so lucky to have booked them - they really made the wedding a party!"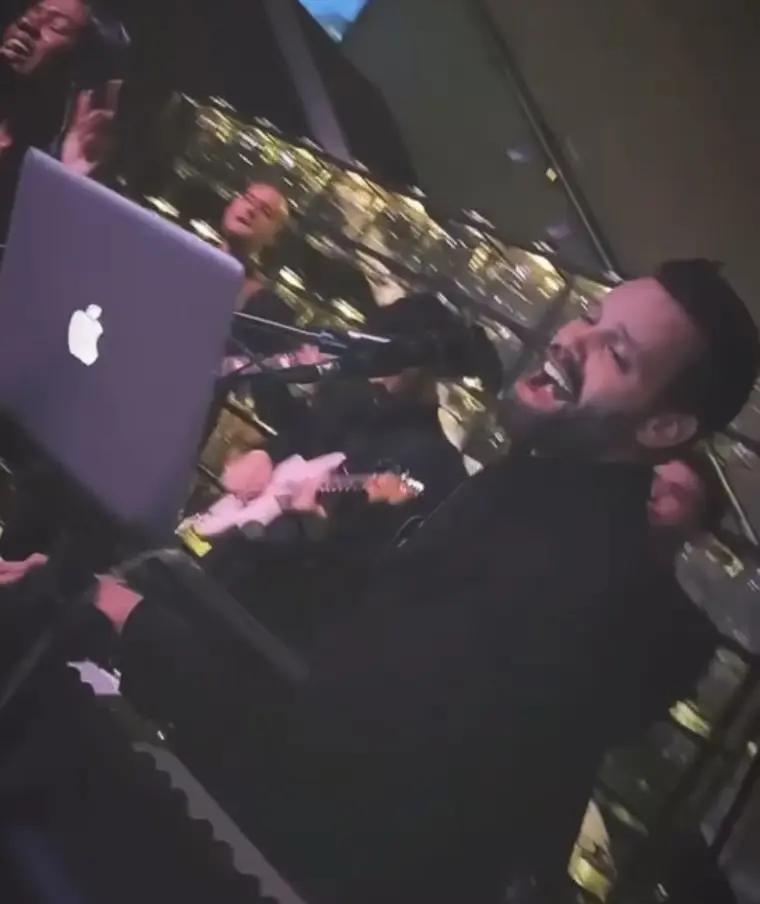 The best wedding band!
"WOW - Thank you so much for making our special day come to life. We had high expectations going into the evening and Your Playlist really took it to a whole new level. It was pure perfection in absolutely everyway. Every single person told us how amazing our band was, like they were at a private concert for Whitney Houston LOL, they really kept the party going all night starting from the second those doors opened from cocktail hour. It was truly a dream, we can't thank Eddie & Gabby enough"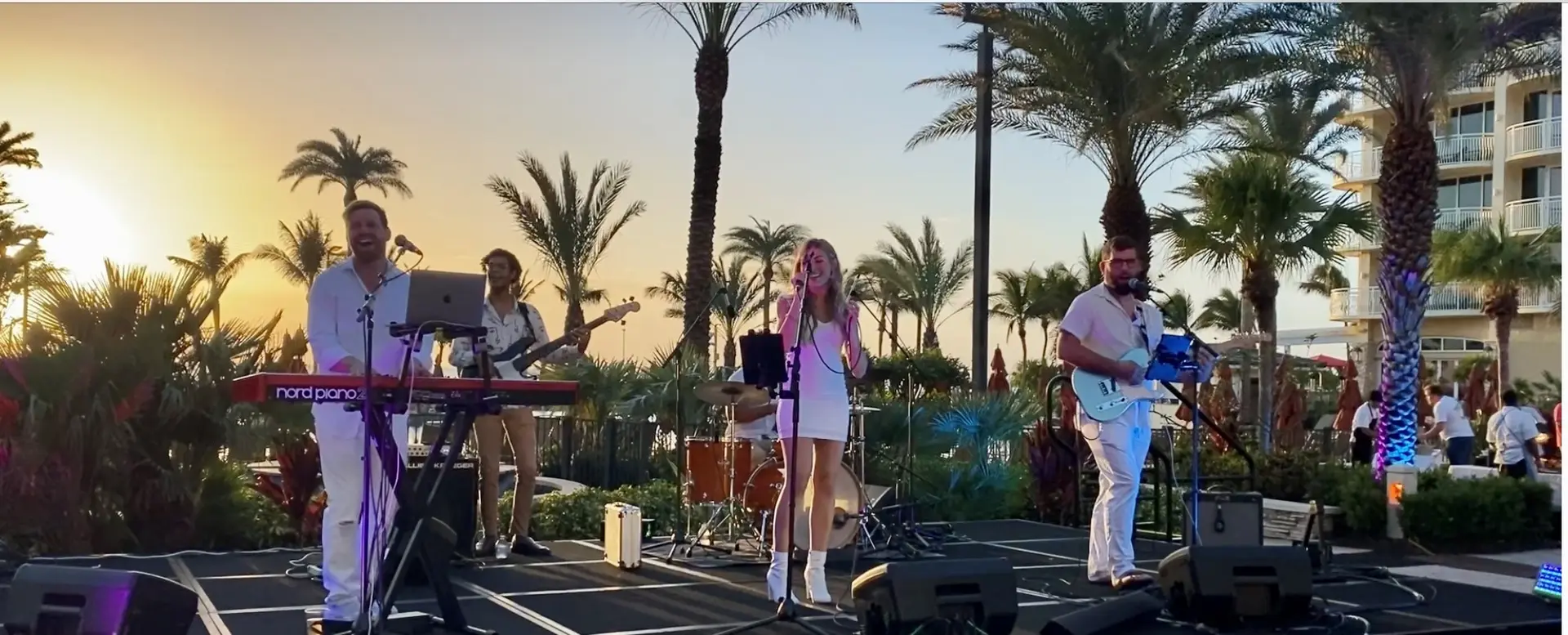 Exceptional Experience!
"You Pick Entertainment helped make our corporate event a huge success! The entertainment they booked for us (band, DJ and solo performer) were spot on! I'd highly recommend them to assist with any type of event or entertainment needs!"
We are so lucky to have found Gabby and Eddie and the You Pick Entertainment team!
"We are so lucky to have found Gabby and Eddie and the You Pick Entertainment team! We can't thank You Pick enough for their energy, talent, professionalism, and overall good vibe. Every single song that the band played throughout the night was amazing, fun, and exhibited their talent--the dancing continued all night long and even those who "don't dance" were out on the dance floor! We can't count the number of times that we were asked "where did you find this band?"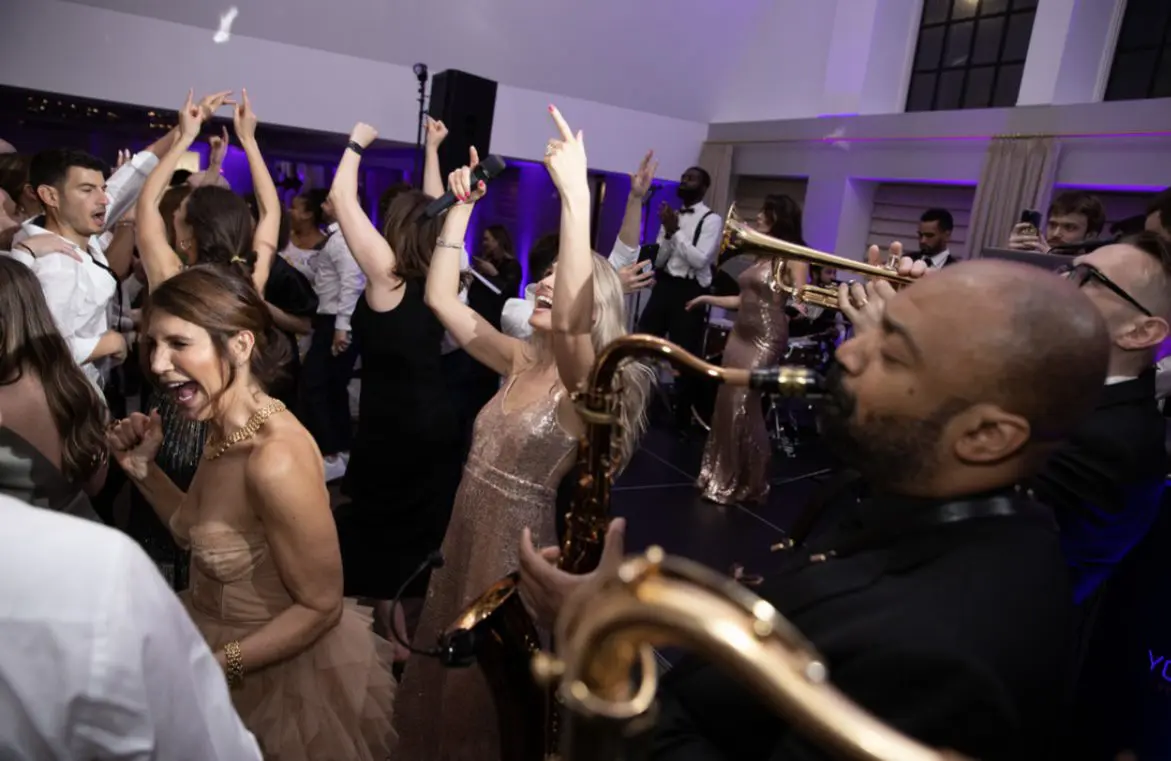 Best decision! YOU WON'T REGRET IT!
"I mean, COME ON! You Pick Entertainment was hands down the best wedding band I have ever seen. I may be biased because they were my wedding band, but from the moment we first spoke I knew we would be in good hands. Gabby and Eddie are total rockstars, both on the stage and off the stage. The energy at our wedding was electric, they filled the room with insane vibes - from their song selections, to their dance moves and instrumental and vocal skills, they had our guests the entire night on the dance floor - even my 90-year old grandmother was LOVING it. They had the dance floor shaking and people were dripping sweat. From throwback 90s, to top 40, to even somewhat unique requests, they listened to our song requests, and took every single thing we said to heart when executing on our wedding day. We cannot thank them enough. From the bottom of our hearts, we recommend this band. YOU WON'T REGRET IT!"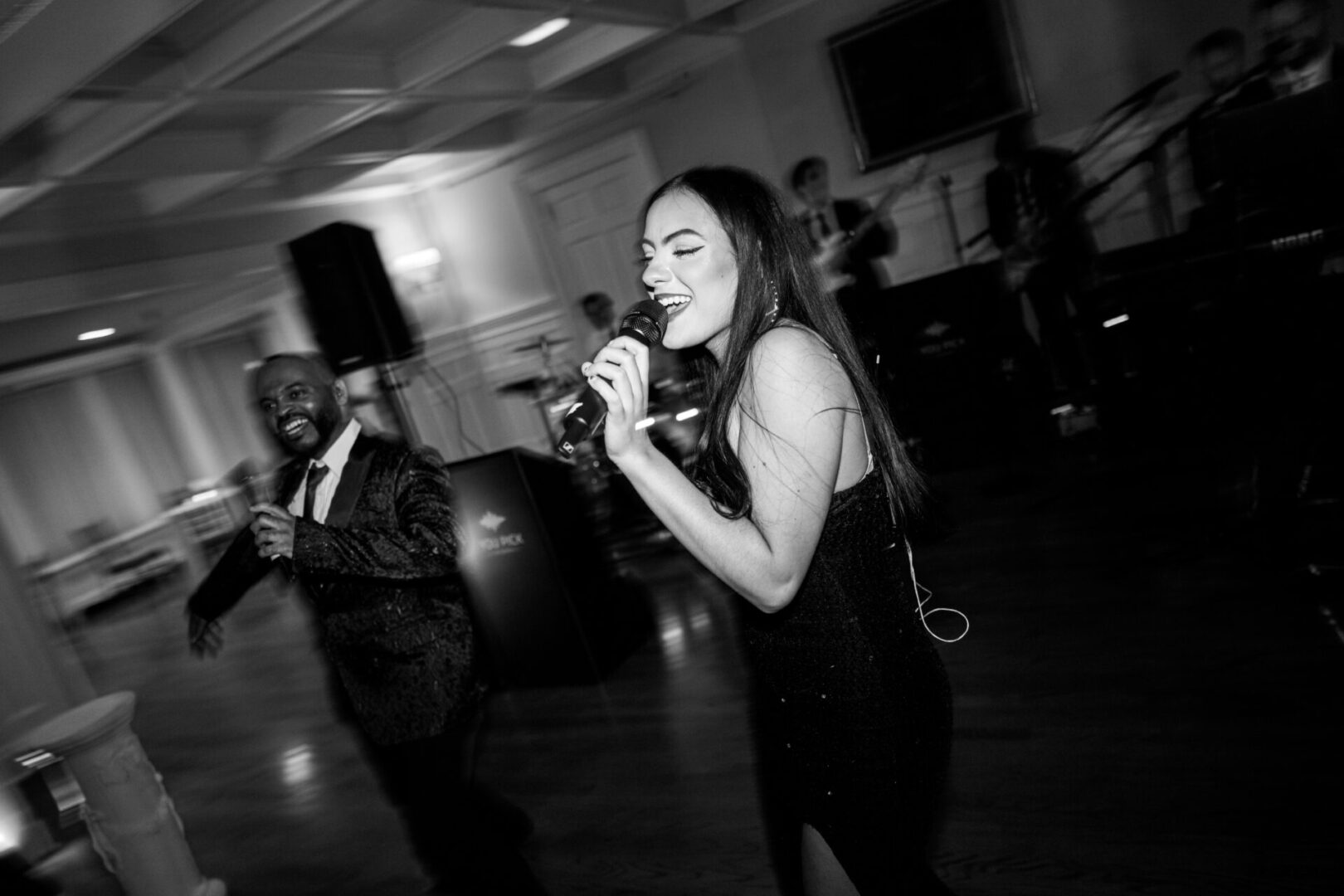 THIS BAND ROCKS!
"This band ROCKS! Had a chance to talk with the MCs and they were nothing but kind. Very well organized and professional, believe me, I've seen some very sloppy wedding bands!! The music was fantastic and they played a great mix of new and old songs that the whole party was dancing too! 10/10 would recommend!! "
We can't say enough great things about You Pick entertainment!!! They were absolutely incredible from start to finish! Gabby and Eddie always responded with the utmost of professionalism and guidance throughout the entire process. It rained on our wedding day so plans for our outdoor wedding got shifted but they made it all work! Everyone at our wedding was on the dance floor the whole night. They truly elevated our wedding to the best party anyone has ever been to! We still have guests raving about how great they were, weeks later!! From set list, to energy, to entertainment, everything was absolutely perfect!
Frequently Asked Questions
Contact us to request our live music entertainment services. We look forward to hearing from you.