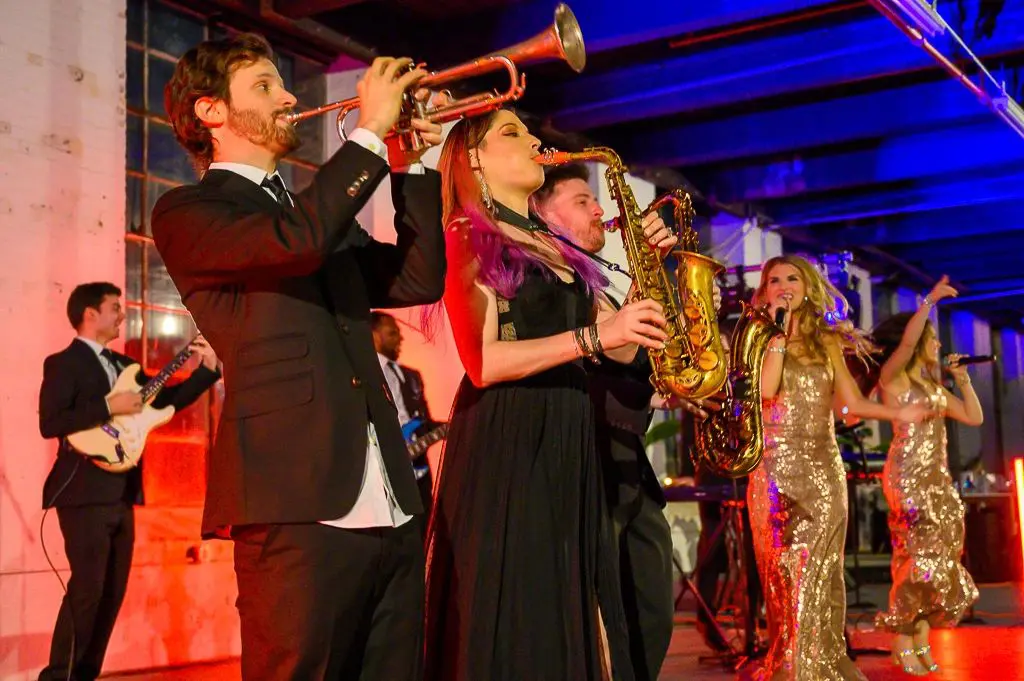 Your Playlist is a top 40 band that can perform all of your favorite songs from the latest hits, the best of the 90s and 00s, Motown, Country, Rock, Disco, and Hip-Hop.
We have more than 12 years of experience in New York City performing for weddings and corporate events at some of the city's most prestigious venues, such as the Plaza Hotel, the Freedom Tower, and the Rainbow Room at Rockefeller Center.
We love creating an environment where everyone wants to sing and dance along. Ultimately, our goal is to deliver nothing less than a high-energy performance with a roster of the finest musicians that is tailored to your event.
We are excited to branch out of New York City and bring our band to the Pittsburgh & Cleveland region.
Your Playlist features a frontline that can perform the hits of any genre or artist given. Our rhythm section showcases their skills and sound with nonstop music throughout the night. Our band provides you with entertainment for a night that you will never forget!
Duets With Eddie and Gabby
You Pick Entertainment's finest duo. This couple is considered to be a walking jukebox. They perform the broadest repertoire from all decades and love taking requests from the crowd.
If you catch them at a public show, make sure to shout out a request and sing along.
Gabrielle and Eddie fell in love on stage, singing to one another. Working together in the wedding industry is so special to both of them, as they share their talent's to help capture your love story.
They truly care about what they do and spread their love of music for every party they perform for. Learn more about their journey as musicians and performers and why they chose the beautiful city of Pittsburgh to bring their business.
Get an idea of how we provide entertainment by reading the reviews from
satisfied clients.
Get an idea of how we provide entertainment by reading the reviews from satisfied clients.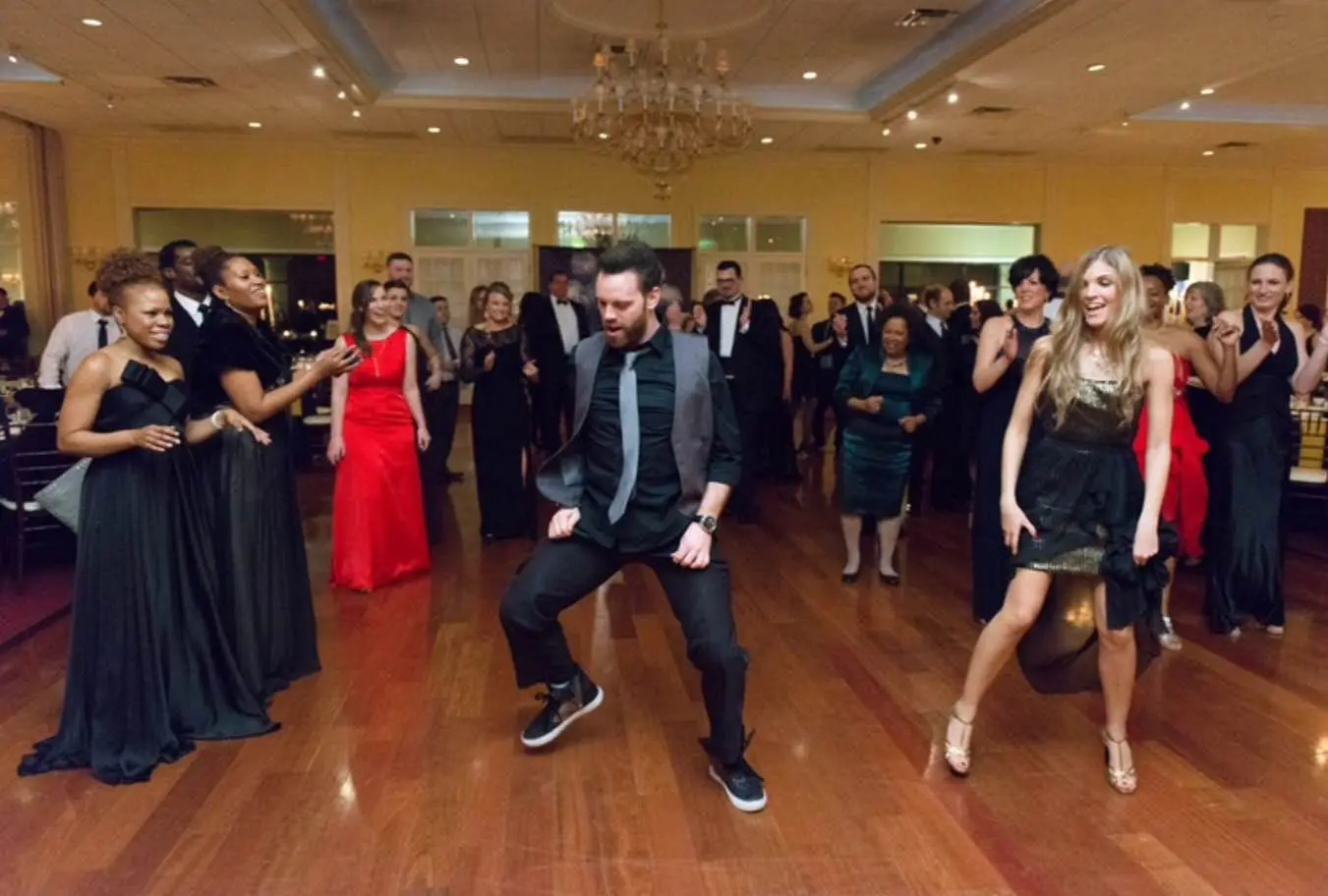 Still Raving
"Hiring "Your Playlist" for my wedding band was truly the best decision I could've made. They kept the party going all night long, all of our guests were commenting that they had never seen so many people on the dance floor. Gabby + Eddie were so accommodating during the planning process. They were so communicative and tailored the music to our likes. They made sure to play all of our requests and then some. Since having them at our wedding we have had multiple friends book them, some from seeing them perform at our wedding and others from only seeing them on our Instagram stories - that's how good they are. You will not find a more lively band. HIRE YOUR PLAYLIST NOW!!"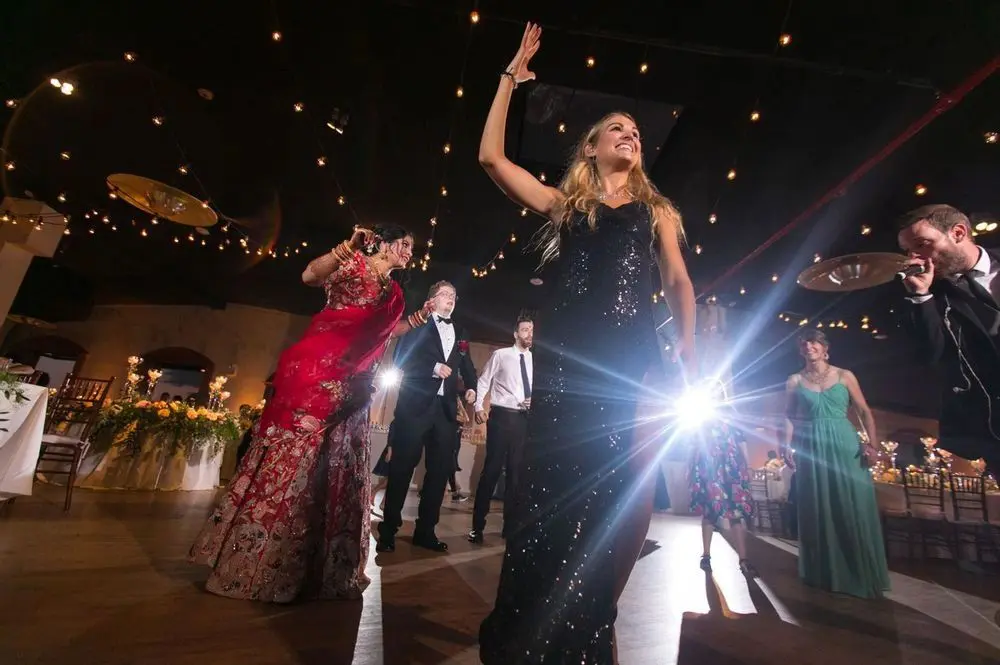 The Most Amazing
"After watching a few videos, I knew that Eddie & Gabby were going to be the perfect choice for us, but they far exceeded our expectations in every way. Gabby, the lead singer, in addition to having the most amazing voice, was so kind throughout the night and always had a smile on her face. She and the rest of the band were so talented, were so great at getting the guests up and dancing, and sang the best songs! They were so great at honoring the requests I had sent in in advance while also going with the flow when my brother asked if he could play a song on the keyboard mid-reception. So many people came up to me throughout the night and afterwards to say how amazing the band was, and that was really important to me. I wanted people to have a fun night and enjoy themselves on the dance floor, and it was so nice to hear that, because of their incredible band, they had a great time! Many people even said that it was the best wedding band they had ever heard! I'd highly recommend them to anyone!"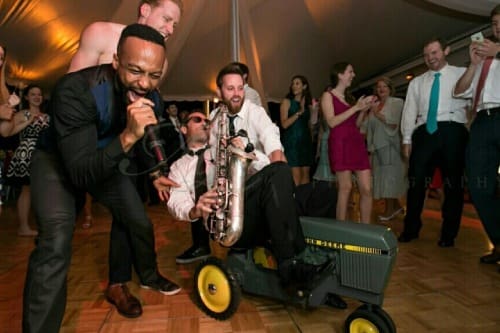 Eddie and Gabby
"Your Playlist was the most incredible band we could have ever imagined for our wedding! My wife and I are both musicians and most of our friends are musicians so we needed to make sure the music at our wedding was top notch. Eddie and Your Playlist did not disappoint! They were able to accommodate every request we had and were such a pleasure to work with! After our wedding every single guest was raving about the band—for good reason! If you are looking for a wedding band, Your Playlist led by Eddie is the way to go!"
We can't say enough great things about You Pick entertainment!!! They were absolutely incredible from start to finish! Gabby and Eddie always responded with the utmost of professionalism and guidance throughout the entire process. It rained on our wedding day so plans for our outdoor wedding got shifted but they made it all work! Everyone at our wedding was on the dance floor the whole night. They truly elevated our wedding to the best party anyone has ever been to! We still have guests raving about how great they were, weeks later!! From set list, to energy, to entertainment, everything was absolutely perfect!
Frequently Asked Questions
Contact us to request our live music entertainment services. We look forward to hearing from you.